Thinking about selling my 1979 Olds.
I really dont know what I should ask for it, maybe $1500.
Has a 350 ci chevy and 350th.
Uses 1 quart of oil oil every fill up (250 miles) and I think it has a noisy lifter when the temp gets cool, could be a exhaust leak for all I know, it goes away after the engine warms up.
Needs a head liner, alignment, cruise inop, tires getting old.
I fixed a dent on drivers side quarter and rust behind rear wheel and various other surface rust/scratch areas, but only primed them and rust is starting to resurface.
Body is pretty solid for a Nebr. car. 90k miles.
This car has never let me down, very reliable, its used as my daily (to work) driver.
I saved it from the crusher and just hate to drive it another winter because its starting to rust.
What do you guys think?
If you need more pics let me know.
I know its hard to give an estimate with just a few pics and general description, but a rough idea would be nice.
Thanks.
Before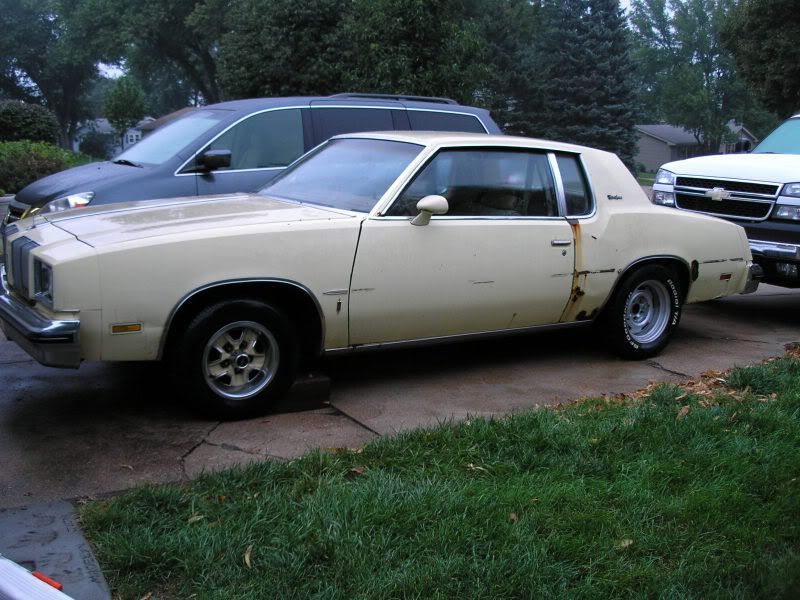 After